Saw a poem by William Randolph Hearst in today's San Francisco Chronicle. I enjoyed it very much so thought I'd add it to my journal. I looked it up online and to my delight found it among other poems of a similar theme. Upon reading these other poems I found that they affected me in the same way Hearst's poem had so I gathered them up to post and keep in my journal as well. It is quite surprising for one who really has never had an interest in poetry before to suddenly find so many in an instant that rekindled my memories of some of the most profound yet simple moments of my life. A snowfall in a quiet forest, a shooting star on Halloween night, the cool breeze through leaves of Autumn colors.
Adulthood has a certain way of dulling or completely dispensing with the magic of life. These poems have helped me remember and I believe I shall be reading a lot more poetry from now on.
"SONG OF THE RIVER"
The snow melts on the mountain
And the water runs down to the spring,
And the spring in a turbulent fountain,
With a song of youth to sing,
Runs down to the riotous river,
And the river flows on to the sea,
And the water again
Goes back in rain
To the hills where it used to be.
And I wonder if Life's deep mystery
Isn't much like the rain and the snow
Returning through all eternity
To the places it used to know.
For life was born on the lofty heights
And flows in a laughing stream
To the river below
Whose onward flow
Ends in a peaceful dream.
And so at last,
When our life has passed
And the river has run its course,
It again goes back,
O'er the selfsame track,
To the mountain which was its source.
So why prize life
Or why fear death,
Or dread what is to be?
The river ran its allotted span
Till it reached the silent sea.
Then the water harked back to the mountaintop
To begin its course once more.
So we shall run the course begun
Till we reach the silent shore,
Then revisit earth in a pure rebirth
From the heart of the virgin snow.
So don't ask why we live or die,
Or wither, or when we go,
Or wonder about the mysteries
That only God may know.
by William Randolph Hearst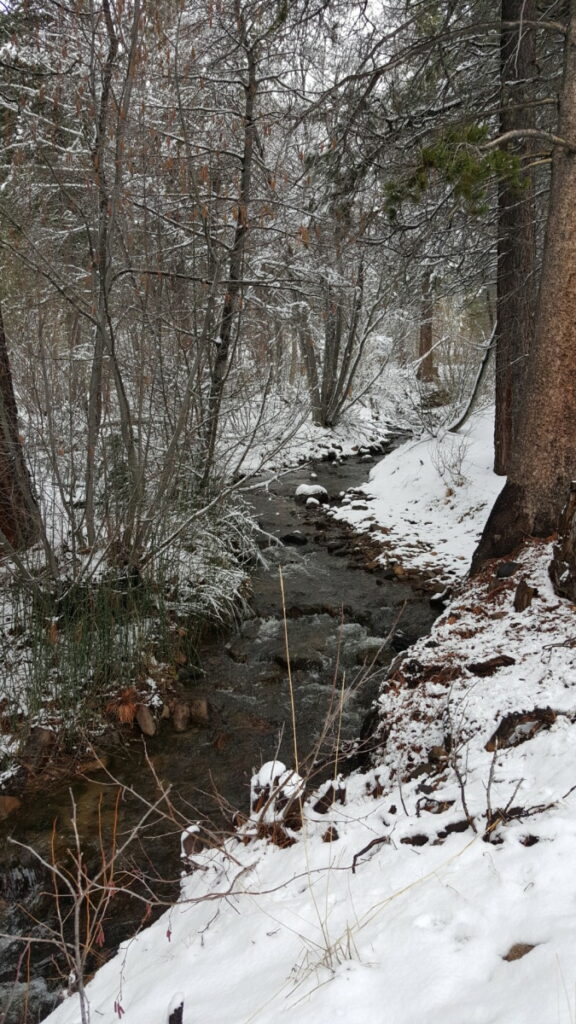 "THE FIREFLY"
Let there be wind, and wood, and
rain,
let fuzzy April come again,
shaking her green head down in grief;
let the moon cry in disbelief,
and black night moan, and wet winds
whine.
Bring back the world that once was
mine,
and take me back in time to be
alone, enchanted, young, and free.
What were the flowers blooming then?
How does the dusty rain smell? When
does April come? And what is spring?
I have forgotten how to sing
and how to walk with naked feet.
I used to know these things. How sweet
my world, a world no longer there.
Bring back the hours, and take me where
I heard the magic word of Quiet–
and spun my dreams of endless night.
A golden firefly came to rest
once on the silky air; it pressed
its light against my trembling lips,
and then flew to my fingertips.
I held it up; I held the night.
And saw the world in its small light.
And then I let it fly away,
and went to live in endless day.
by Jane Stuart
"ONE LAST ROSE"
I know that I should cut you
But you're all that remains
Of Summer's blooming season
Given way to Fall's wet rains.
In this garden of roses
You're my final chance
Strong bud bursting color
from one last steadfast branch.
The books all say you must go
giving way to Winter's cold;
My heart says it's not ready,
So stay right there and unfold.
One last rose of Summer's warmth
You almost took too long
To wake up to the sunshine
And sing your fragrant song.
by Gail Lemnah Barnett, 1997
"THE PATH THAT LEADS TO NOWHERE"
There's a path that leads to Nowhere
In a meadow that I
know,
Where an inland river rises
And the stream is still
and slow;
There it wanders under willows
And beneath the silver
green
Of the birches' silent shadows
Where the early violets lean.
Other pathways lead to Somewhere,
But the one I love so well
Had no end and no beginning—
Just the beauty of the dell,
Just the windflowers and the lilies
Yellow striped as adder's tongue,
Seem to satisfy my pathway
As it winds their sweets among.
There I go to meet the Springtime,
When the meadow is aglow,
Marigolds amid the marshes,
And the stream is still and slow;
There I find my fair oasis,
And with carefree feet I tread
For the pathway leads to Nowhere,
And the blue is overhead.
All the ways that lead to Somewhere
Echo with the hurrying feet
Of the struggling and the Striving
But the way I find so sweet
Bids me dream and bids me linger—
Joy and Beauty are its goal;
On the path that leads to Nowhere
I have sometimes found my soul.
by Corinne Roosevelt Robinson
"STOPPING BY WOODS ON A SNOWY EVENING"
Whose woods these are I think I know,
His house is in the village though;
He will not see me stopping here
To watch his woods fill up with snow.
My little horse must think it queer
To stop without a farmhouse near
Between the woods and frozen lake
The darkest evening of the year.
He gives his harness bells a shake
To ask if there is some mistake.
The only other sound's the sweep
Of easy wind and downy flake.
The woods are lovely, dark and deep,
But I have promises to keep,
And miles to go before I sleep,
And miles to go before I sleep.
by Robert Frost