The Vault
This page is an attempt to collect all my miscellaneous activities on the internet. Games, services and websites come and go. Over time this page should become a sort of catalog or scrap book of my online experiences. Will be a work in progress.
---
My collection of sunrise pictures: Click Here
My collection of sunset pictures: Click Here
My collection of moon pictures: Click Here
My collection of birds: Click Here
---
---
How this website used to look through the years:
This site in 2003:

This site in 2004: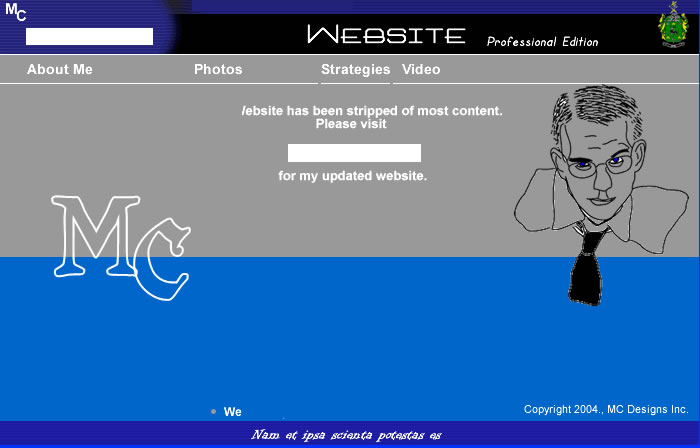 About page in 2004: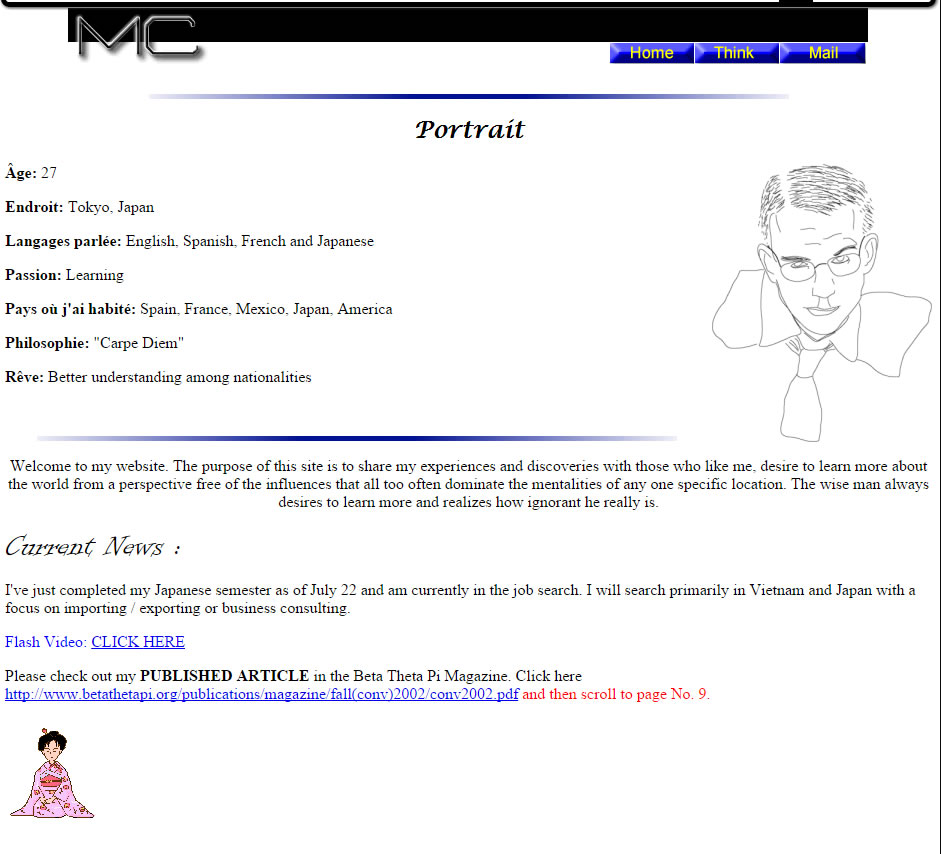 Example of this site in 2008:
Example of this site in 2014:
---
Dead Online Social Networks
My Myspace page: http://www.myspace.com/elmateo22
How it looked from 2006 – 2010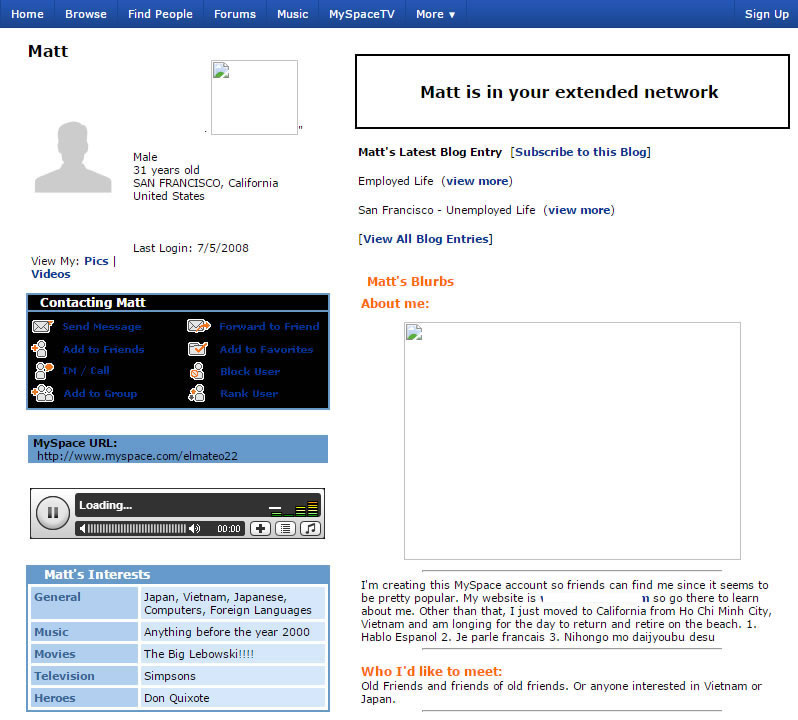 And here it is as of August 2015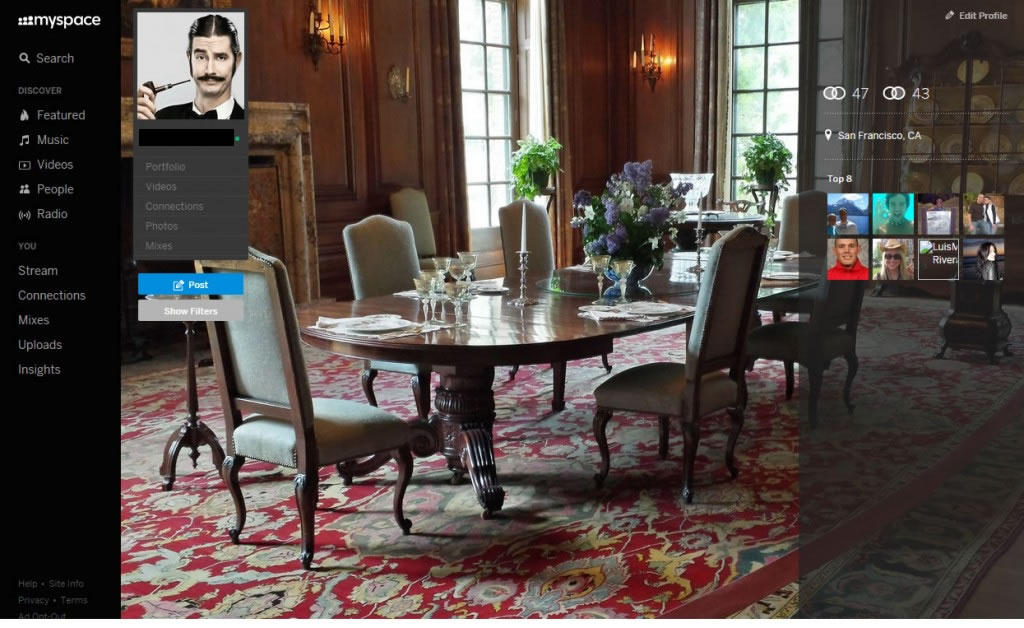 ---
Goodbye Google+
Google+ shutting down after users' data exposed: BBC Article Here
---
Ello
This network was hot for half a minute: it is simple, beautiful and dead. This is my memorial.
My Ello link: https://ello.co/mateo32
SETI@home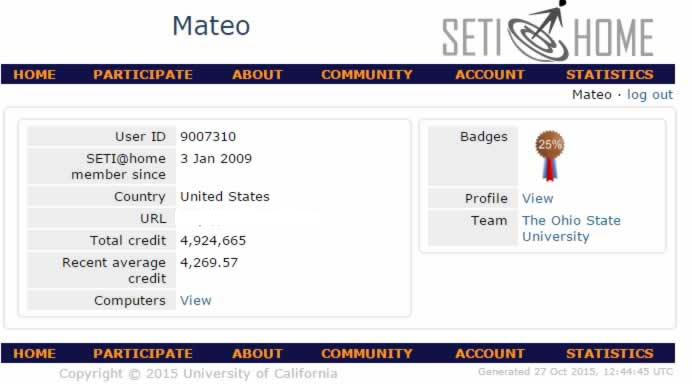 I've been a SETI@home user ever since the screensaver program became available. Through the years, computer upgrades and lost passwords I've always re-downloaded the software and continued my support in the search for extraterrestrial life. I'm from Columbus Ohio, went to OSU and was always amazed by the Big Ear radio observatory near campus. Glad I can do my part!
SETI@home link: http://setiathome.berkeley.edu/
Update 10/2015: Article on the speculation that an alien superstructure may be around star KIC 8462852
Update 3/2020: SETI@home ending. Link
It was just announced that after two decades the project is ending. This makes me especially sad because it is a remnant of the old internet, back when the internet was new and exciting. It is the only program from that time I still use today. The project was started in 1999 when I was a student at The Ohio State University. And you know what? They didn't tell us if we'd found any aliens. 🙁
Here is the leader board as it stands on 3/6/20. Looks like I lost my top 25% badge but I'm still high up there at number 14.
---

NASA Frequent Flyer Program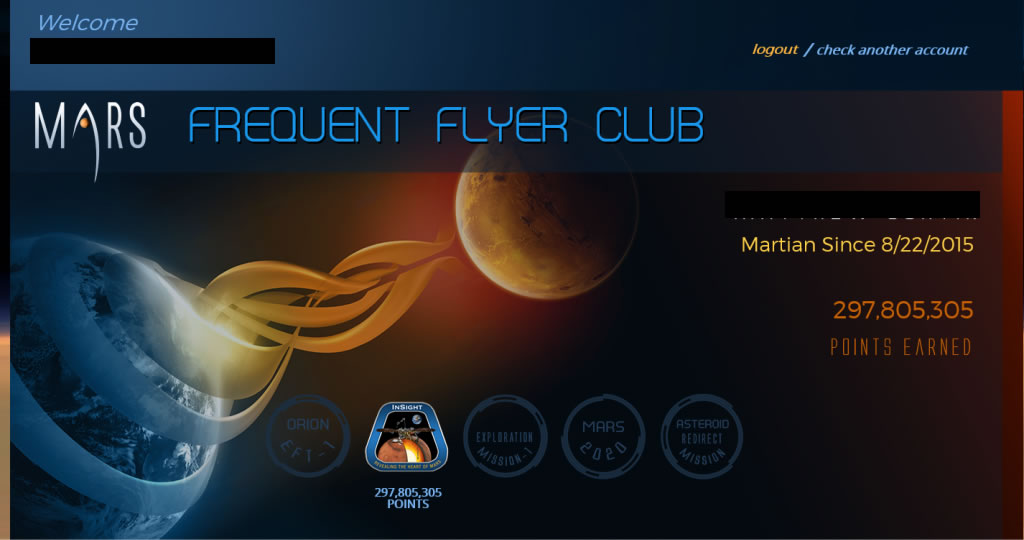 This is a multi-year, multi-decade program by Nasa which is extremely cool. I missed the first mission – the Orion Spacecraft test flight – so didn't get a badge. But I'm all set for the second mission – InSight -which is to Mars and will have my name etched on a silicon chip. My name will be on another planet! Then, I'll be sure to follow up as the years pass and I need to get my boarding pass for future missions. Below is my boarding pass for InSight.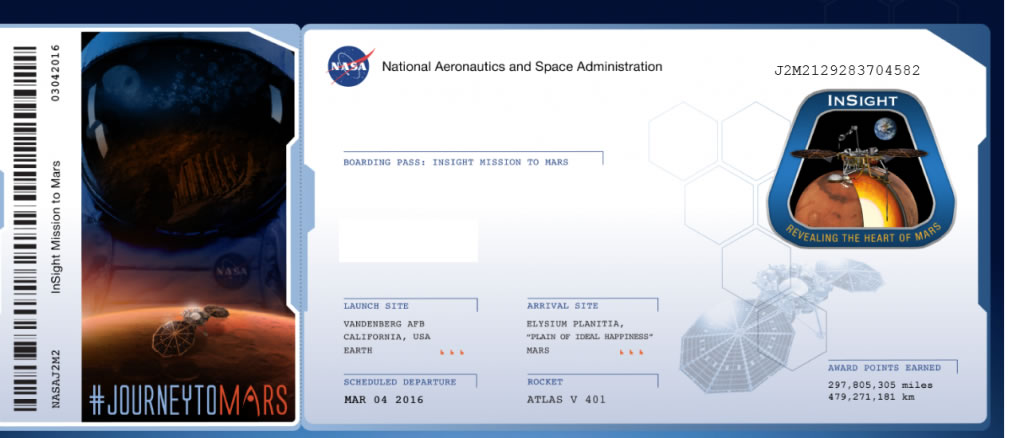 ---
Vivino
My Profile: https://www.vivino.com/users/mateo_d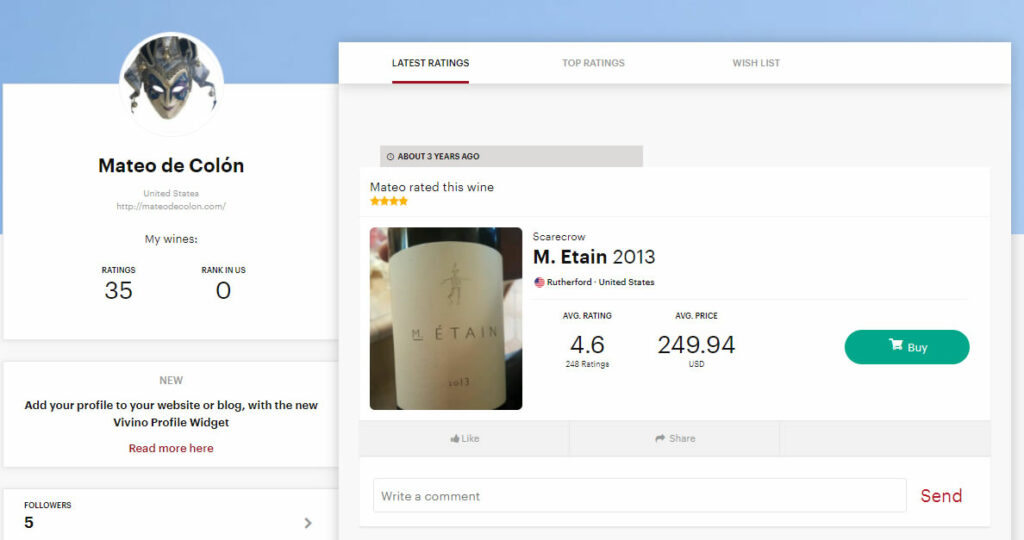 ---
Autobon NatureShare
Profile Link: https://natureshare.com/home.html#members/MateodeColon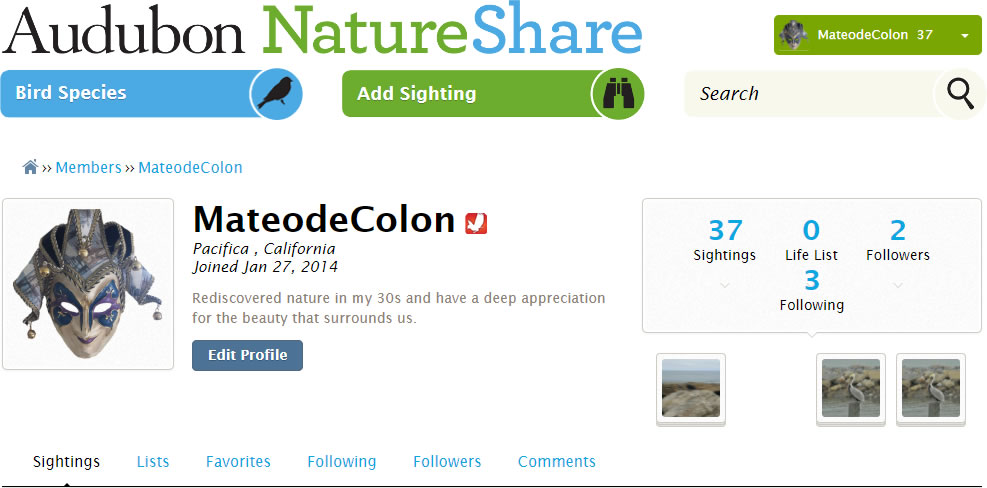 Japanese Class
My Profile: http://www.natureshare.com/home.html#members/MateodeColon
Link: japaneseclass.jp